Published: 20/04/2018
As a local Hendon estate agent, we've found that our neighbourhood's proximity to the capital is a huge reason why people move here. Wander around Hendon, Finchley or Golders Green and you could be forgiven for thinking you're in a small countryside town; you'd never dream that one of the world's biggest metropolises is just down the road.
With that in mind, we thought we'd list some of our favourite London entertainment within easy reach of Hendon. Any of these can easily be visited off-the-cuff, with no forward planning - just hop in the car on a Saturday morning, and you can visit any of these spectacular attractions.
London Zoo
One of the world's premier animal conservation and exhibition centres, London Zoo is the place to go for anyone with young children. This zoo boasts everything from penguins to tigers, gorillas to bats, as well as a huge number of seasonal attractions. At Christmas time, the whole zoo is lit up and young visitors can meet Santa in his own grotto, and the zoo runs numerous "after dark" events throughout the year, where you can experience the lives of nocturnal animals like never before.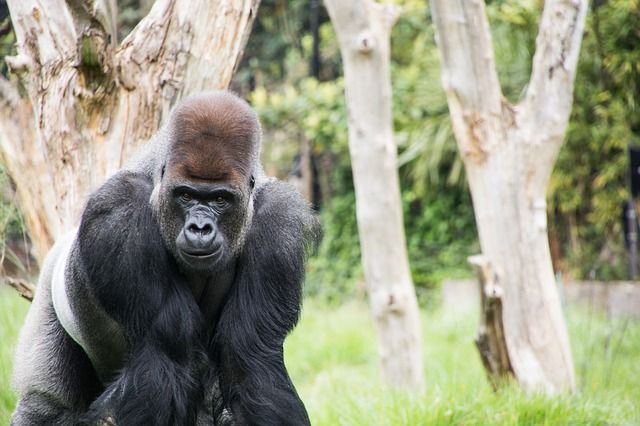 Waiting for you at London Zoo, not far from Hendon
London Science Museum
Experience all the wonders of technology and science at the world-class London Science Museum. Situated right in the very heart of London this museum shows off all manner of impressive gadgets and technology. Visitors can see everything from satellite installations to historical artefacts, and the museum also hosts regular exhibitions. Currently on offer are "Illuminating India" and "Superbugs: The Fight for Our Lives", interesting and engaging looks at serious topics.
Madame Tussauds
The name is known from New York to Tokyo, and you can visit any time you feel like it. Madame Tussauds has reinvented itself in the last few years, updating its displays with a much more current, modern feel. They've even taken their Donald Trump figure on a tour of London, earning themselves a massive Twitter following and articles in the Washington Post as they did so. Snap a selfie with everyone from Madonna to the whole royal family, then head over to nearby Regent's Park for a break in the sunshine.
Hampstead Heath
Hampstead Heath is famous all over the country as a symbol of London through the ages. From the infamously highwayman-friendly 18th century road to the funfairs of the early 1900s, this park has been at the centre of London life for hundreds of years. Now it's the perfect place to spend a sunny afternoon and even features a small zoo nestled near Golders Green. If you're ever stuck for something to do on a sunny day, make the short hop to the Heath for a long walk, cycle, or swim.
Lord's
The home of cricket, Lord's is an immense attraction in itself. Sitting just a short drive from Hendon, it's incredibly easy to make the drive to this historic stadium. Having an internationally renowned sporting arena almost on your doorstep is something to boast about, even if cricket's not your bag.
Camden Town
Mecca for London's Goth community, Camden Town has a well-deserved reputation as a hub for the alternative lifestyle. While it has become far more of a tourist attraction in recent years, Camden is still one-of-a-kind amongst London's boroughs; not as self-consciously hip as Shoreditch or Whitechapel, but still with a unique quirky charm. Make the trip here for market day, when the famous Camden Lock fills up with street traders of all varieties. Be sure to try some of the excellent food on offer from the hole-in-the-wall vendors, too.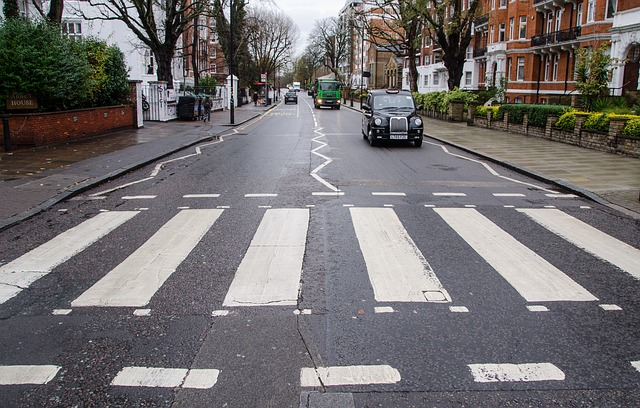 Snap your own photo at the iconic zebra crossing outside Abbey Road Studios, just 30 minutes from Hendon
Abbey Road Studios
Who doesn't know the iconic image of the Beatles striding across that zebra crossing? Well, just half an hour's drive from your front door, you can visit the site where history was made. Still a working recording studio, visitors are more than welcome to take a look around Abbey Road and make their mark on the famous graffiti wall. You can even find out who's recording at the studio by checking their Twitter feed - you never know who you might bump into.