Published: 11/08/2016
The responsibilities of being a landlord can occasionally seem overwhelming, yet it's vital not to neglect your legal obligations when it comes to preparing a property for the rental market. While we understand your list of priorities run long, not least finding the right letting agent if you plan to use one, the laws are there to protect both you and your tenants, so should be embraced rather than avoided. Although certainly not exhaustive, here are 5 basic legal requirements that you will need to adhere to when looking at renting out a property in Hendon.
Gas Safety
Where a property contains gas appliances supplied as part of the rental, it is the landlord's responsibility to ensure that annual gas safety checks are carried out. These need to be undertaken by an engineer registered on the Gas Safety Register, and will comprise checks of the gas supply, gas appliances, gas flues and ventilation. To be completed within the 12 months before new tenants move in, it is important to keep a record of each check, with certificates made available to tenants on moving into the property. Failure to comply with gas safety requirements is a criminal offence and can result in heavy fines or even imprisonment.
Electrical Safety
As with gas appliances, the safety of electrical equipment supplied as part of a tenancy agreement is the responsibility of the landlord. So if you own a rental property in Hendon, you need to ensure that sockets and light fittings are safe when tenants move in, and are maintained throughout the tenancy. Any electrical appliances need to display at a minimum the CE marking, confirming they comply with relevant EU directives regarding health and safety. In addition to the basic checks, it is also mandatory to have a five yearly electrical safety check, carried out by a registered electrician.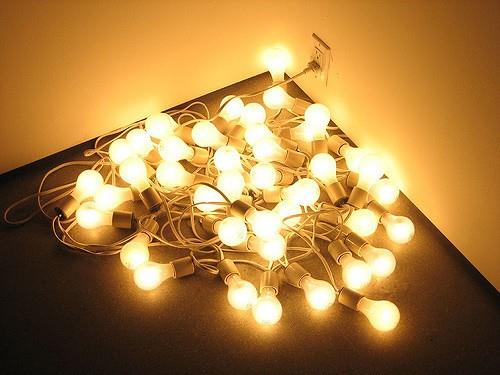 Fire Safety
Basic fire safety regulations require you to ensure that your tenants have access to escape routes at all times. In addition, you must provide smoke alarms on every level with a room used as accommodation, and carbon monoxide detectors in any rooms that are used as living accommodation and which contain a solid fuel burning appliance. In the case of HMOs (Houses of Multiple Occupation), fire extinguishers will also need to be supplied. If your Hendon rental property has furniture and furnishings, you need to ensure that these are safe, and the easiest way to do this is to check for the 'permanent' label, which is normally stitched somewhere out of sight.
Deposit Protection
Landlords are legally obliged to protect the cash deposits of tenants in a government backed tenancy deposit scheme. You may feel that your own honesty exempts you from this, but the law is in place to protect both parties. It is important to do this within 30 days of taking any money, and to provide your tenants with the relevant paperwork. The penalty for non-compliance can be up to 3 times the amount of the deposit, so is by no means insignificant. There are three government backed schemes available: Deposit Protection Service, MyDeposits and Tenancy Deposit Scheme.
Energy Performance
If you're renting out property in Hendon you will need to have an Energy Performance Certificate. This essentially rates the performance of the building and offers prospective tenants an insight into the utility costs of the property. As the landlord you are responsible for commissioning a certified inspector to evaluate the property, to ensure that the documentation is up to date and that all tenants have a copy of the certificate. Failure to comply can result in a fine of up to £5000.